A Strong Competitor in the Maternal and Infant Market
As a professional brand in the field of household medical care, Alicn has always been adhering to the mentality of "For Love, For Health, For Life", to create high-quality and a number of innovative products. With product technology innovation and stable performance, Alicn Medical breaks the industry monopoly and wins the trust of users. Therefore, many kinds of thermometers created by Alicn Medical are competitive products in the maternal and infant market. Since the COVID-19 pandemic, people have paid more attention to temperature measurement. From "check for fever" to "daily body temperature monitoring", more refined scene requirements put forward higher requirements for the entire thermometer market.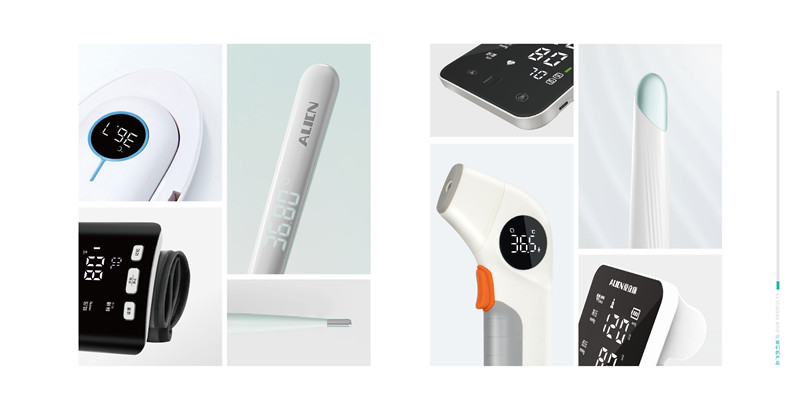 The forehead thermometer is fast and safe, but it is easy to be affected by the environment, resulting in low accuracy. Ear thermometer is relatively accurate and stable. But it is difficult to use accurately. Also, ear thermometer is not suitable for infants under 6 months of age. Mercury thermometer is the most accurate and stable. But mercury is not safe, facing the risk of being phased out. Digital thermometer is best matched by mercury thermometers for temperature accuracy. However, most of the conventional digital thermometers on the market measure time above 5min. Sales of digital thermometers have been limited because babies and young children have difficulty keeping the measurements for long periods of time.
This digital thermometer from Alicn Medical has successfully overcome the limitation of long measurement time, reducing the measurement time to ten seconds, which makes up for the shortcomings of the market. It uses the latest temperature measurement technology: prediction + measurement mode, through algorithm compensation and repeated clinical validation, to achieve the prediction and measurement as accurate each other. This dual mode, which meets the needs of faster scenarios, is a big breakthrough in Alicn temperature measurement technology research. In terms of accuracy, Alicn makes the thermometer display accuracy reach 0.01℃ on the basis of meeting the national standard of ±0.1℃. In addition to being a household accessory for infants and young children, it can also monitor the temperature of female users during ovulation.This thermometer with both speed and precision is undoubtedly an absolutely powerful competitor in the maternal and infant market.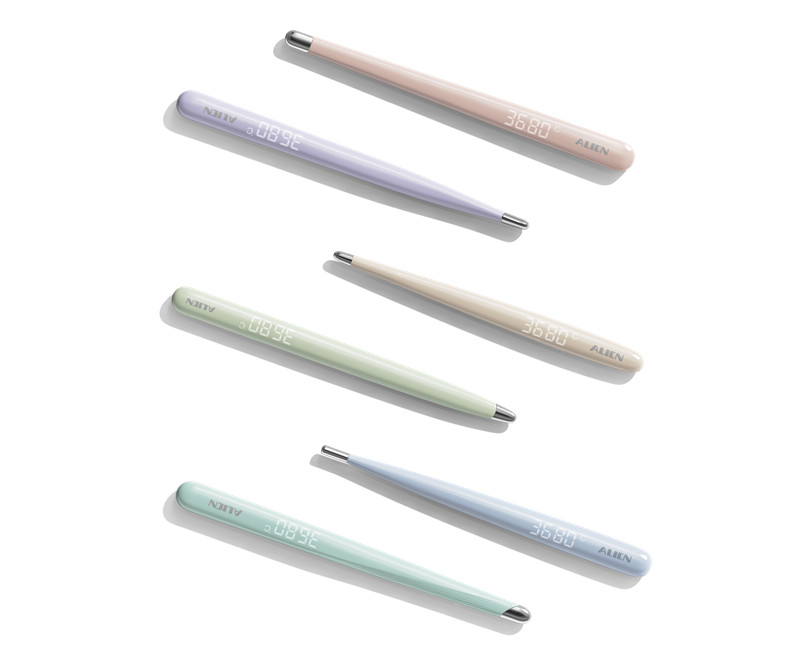 In addition, the thermometer has a Bluetooth connection function, which can connect to the APP. Automatically upload temperature data and measurement time, intelligently record historical temperature data, and automatically draw temperature curve. Working mothers can monitor their children's temperature. The display is a LED screen for easy measurement at night. The new digital thermometer has released a total of six designs to meet the different needs of different groups of people.
As the manufacturer of this digital thermometer, Alicn (Alicn Medical Shenzhen Inc) has been focusing on the research of precise, accurate and fast temperature monitoring products and solutions. These new temperature measurement products represent Alicn's exploration of innovative technology and clinical fitness, as well as the pursuit of extreme beauty and human care.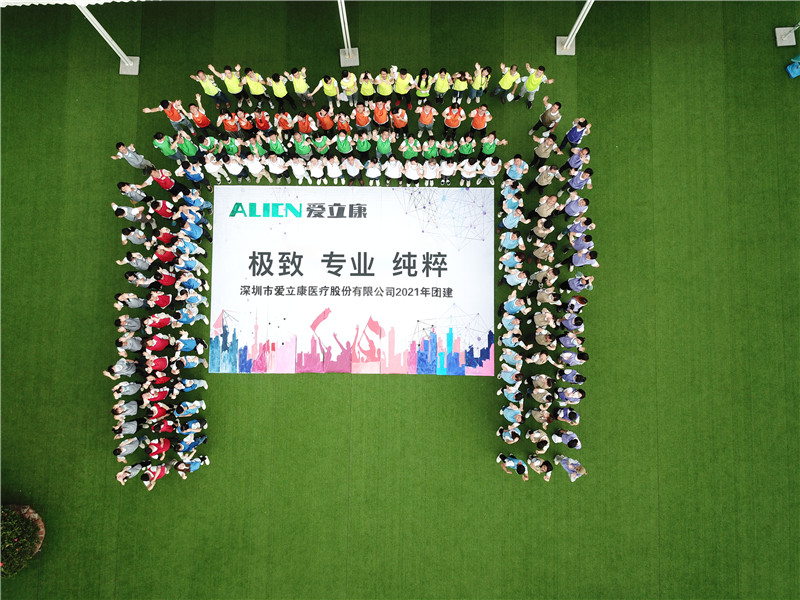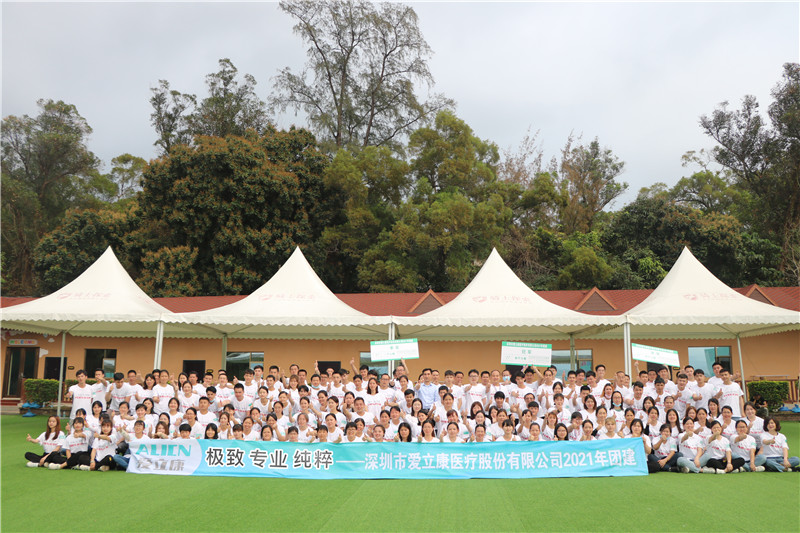 Nowadays, Alicn's products and services have been spread to more than 120 countries and regions in Asia, Africa, Europe and the United States. In the future, we expect Alicn continuing to create sustainable value for global users with high-quality products and services.